This is a guide on how to get a China degree certificate authenticated by the Embassy of Spain in China. The authentication, also known as legalization, is often needed in connection with studying in Spain.
Our guide is based on a real case where a bachelor's degree from a university in Beijing was authenticated. The holder of the degree certificate was a foreign national who lived outside China during the authentication process.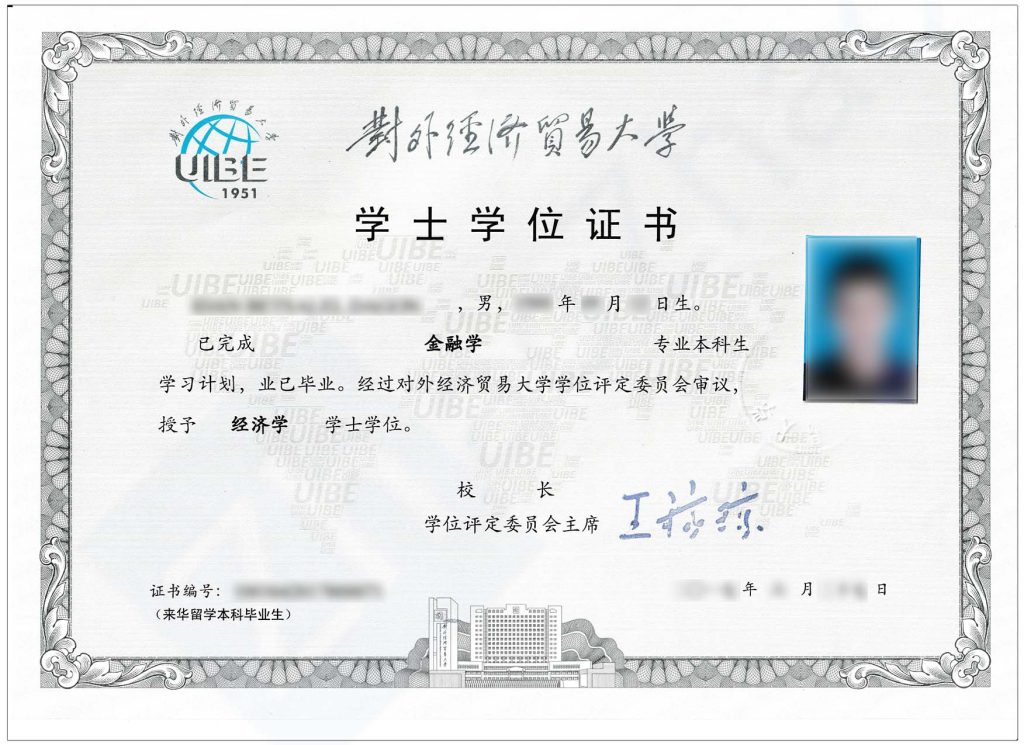 The same procedures to be described in this guide also apply to other Chinese academic credentials such as graduation certificates[1] and transcripts. If your university is located in a city other than Beijing, the procedures may vary. One of the variations could be the relevant Spanish Embassy/Consulate. Spain has one Embassy and three Consulates in China. Each has its own consular jurisdiction. Please check the jurisdictions in detail at the website of the Spanish Embassy to know which Embassy/Consulate is relevant in your case.
STEP 1: Notarization
Notarization of your degree certificate is a prerequisite step to consular authentication. When notarizing a degree certificate, a notary officer in China not only issues a certified true copy of the original certificate but also certifies that the degree certificate is genuine.
WHERE TO APPLY?
In our case, the degree certificate is issued in Beijing, so only local notary offices in Beijing are relevant. There are multiple notary offices in Beijing that can notarize degree certificates for use abroad. For contact information of all the notary offices in Beijing, please visit 12348 Beijing Public Legal Service Website.
If your degree certificate is issued in another city, only the notary offices in that particular city can notarize it. For example, a degree issued by a university in Shanghai can only be notarized by a notary office in Shanghai.
REQUIRED DOCUMENTS?
Original degree certificate in Chinese
Passport
Power of attorney, if a third-party is appointed to handle the application.
The original degree certificate in Chinese must be provided. Copies are not acceptable. If you were issued both a degree certificate in Chinese and a degree certificate in English, always provide the Chinese version. The English version alone may not be acceptable for purposes of notarization.
PROCESSING TIME?
1 to 2 weeks.
TRANSLATION?
For purposes of authentication by the Embassy/Consulates of Spain in China, notarial certificates are required to come with either English or Spanish translation. The notary office that notarizes your document will get the translation and make it part of the completed notarial document as shown in the below sample.
SAMPLE NOTARIAL DEGREE CERTIFICATE
STEP 2: Authentication by both China's Ministry of Foreign Affairs and the Embassy of Spain
Authentication by both China's Ministry of Foreign Affairs (MFA) and the Embassy of Spain are two steps, but the applications are filed all at once with an agency designated by China's MFA. After MFA finishes the authentication on their part, MFA will deliver the applicants' documents to the Embassy of Spain for consular authentication. Applicants need not visit the Embassy of Spain themselves.
WHERE TO APPLY?
A list of all MFA agencies is available on China Consular Service Website, which is an official website owned by China's MFA. If a notarial certificate is issued by a local notary office in Beijing and needs to be authenticated by the Embassy of Spain, the applications are filed with a local MFA agency in Beijing. In our case, we chose to file the authentication application with Beijing Fangyuan Notary Public Office, which is both a notary office and an MFA-designated agency for receiving authentication applications.
If your notarial certificate is issued in another city and needs to be authenticated by a different Spanish consular post in China, you will need to file your authentication application with the local MFA agency in your city. For example, if you have a notarial certificate issued in Shanghai, it can only be authenticated by the MFA agency in Shanghai and the Consulate of Spain in Shanghai.
REQUIRED DOCUMENTS?
Original notarial degree certificate with English or Spanish translation
Passport
PROCESSING TIME?
10 to 15 days
SAMPLE AUTHENTICATED DEGREE CERTIFICATE
Our Service
We are committed to providing high-quality services for document authentication/legalization in China. If you are interested in using our service, please click the below button to fill in a quote request form.
[1] Chinese higher education awards 2 types of credentials: degree certificates and graduation certificates. Most students who completed an undergraduate, master's or doctoral program have both certificates.