This article explains how to get your international degree verified by China's Ministry of Education (MOE). Please note that degrees in this article refer to degrees issued by international universities outside China, not Chinese universities. Verifying a Chinese degree is a different process that is not within the scope of this article.
Foreign nationals may be asked to get a degree verified for applying for a China work permit or other purposes related to China. If the degree is issued by a university outside China, you may be required to get the degree verified by one of the followings: (1) a Chinese consulate/embassy, (2) foreign consulates in China, or (3) the Chinese Service Center for Scholarly Exchange (CSCSE) of MOE. This article is all about the process for method (3) which is probably the easier and most cost-efficient way to verify your degree.
Chinese Service Center for Scholarly Exchange (CSCSE) is a national institution directly under China's Ministry of Education. CSCSE provides a variety of services related to international education. One of its services is the verification of degrees issued by international universities. Below we show you step-by-step how to get the verification done online with CSCSE.
(If you need our assistance in filing your application for degree verification, please click here to learn more about our service.)
Create a CSCSE Account
1. On your internet browser, go to the CSCSE website and click 登录.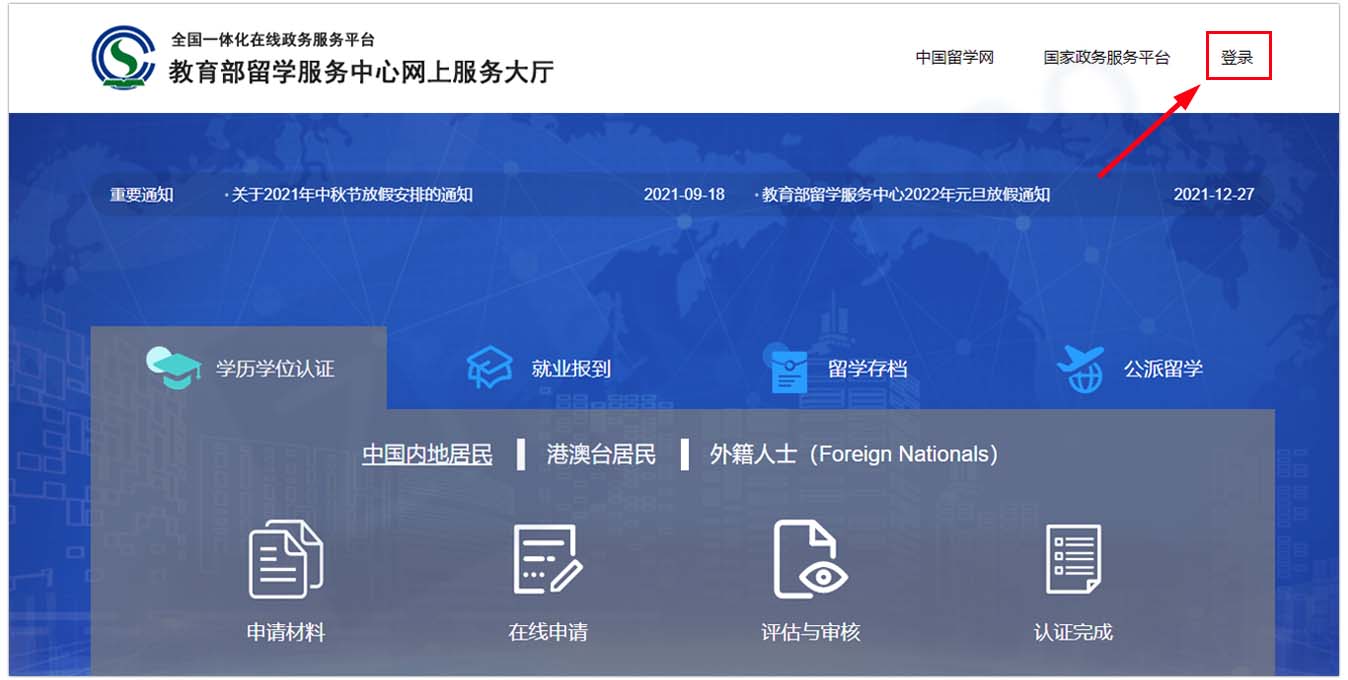 2. Click 立即注册.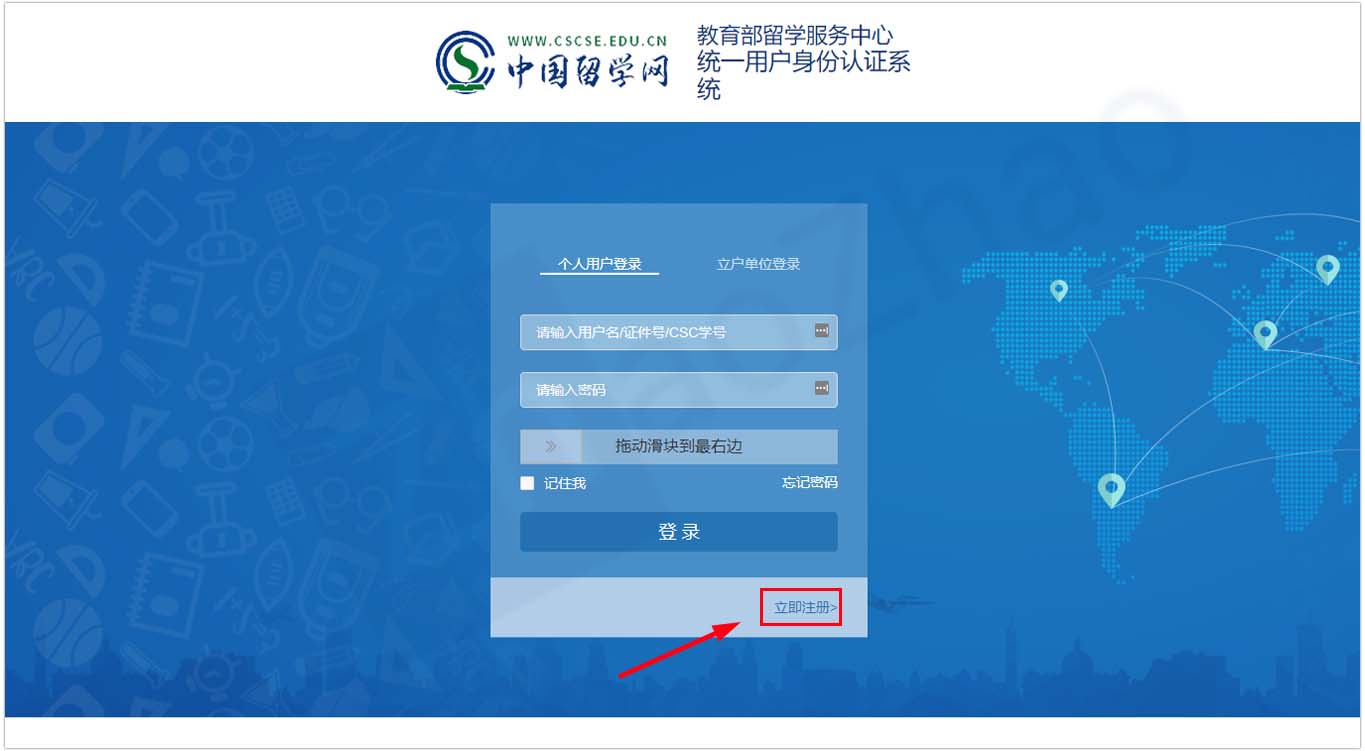 3. Enter your 手机号码 and check the box next to 我已阅读并同意<<用户注册协议>>和<<用户授权和隐私保护条款>>. Click 获取验证码 to get a verification code via text message. After entering the verification code, click 下一步.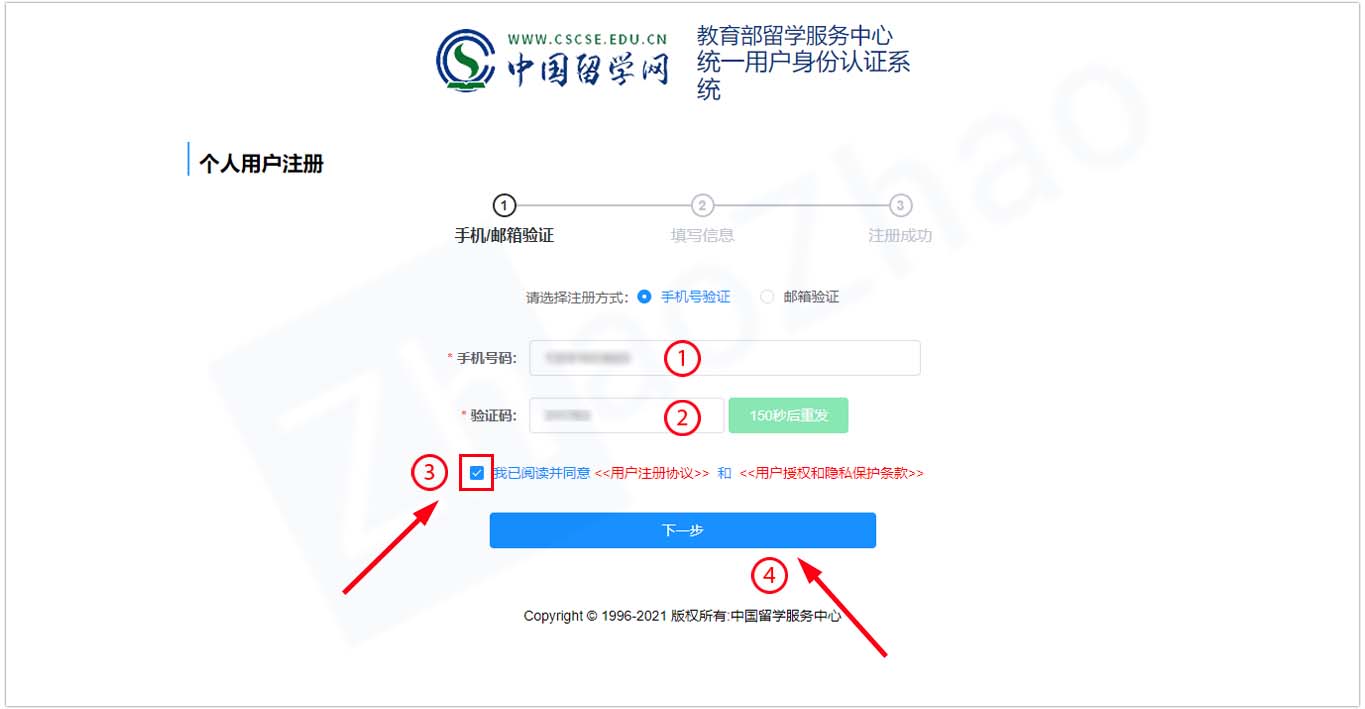 4. Enter your personal information in the required fields and click 注册.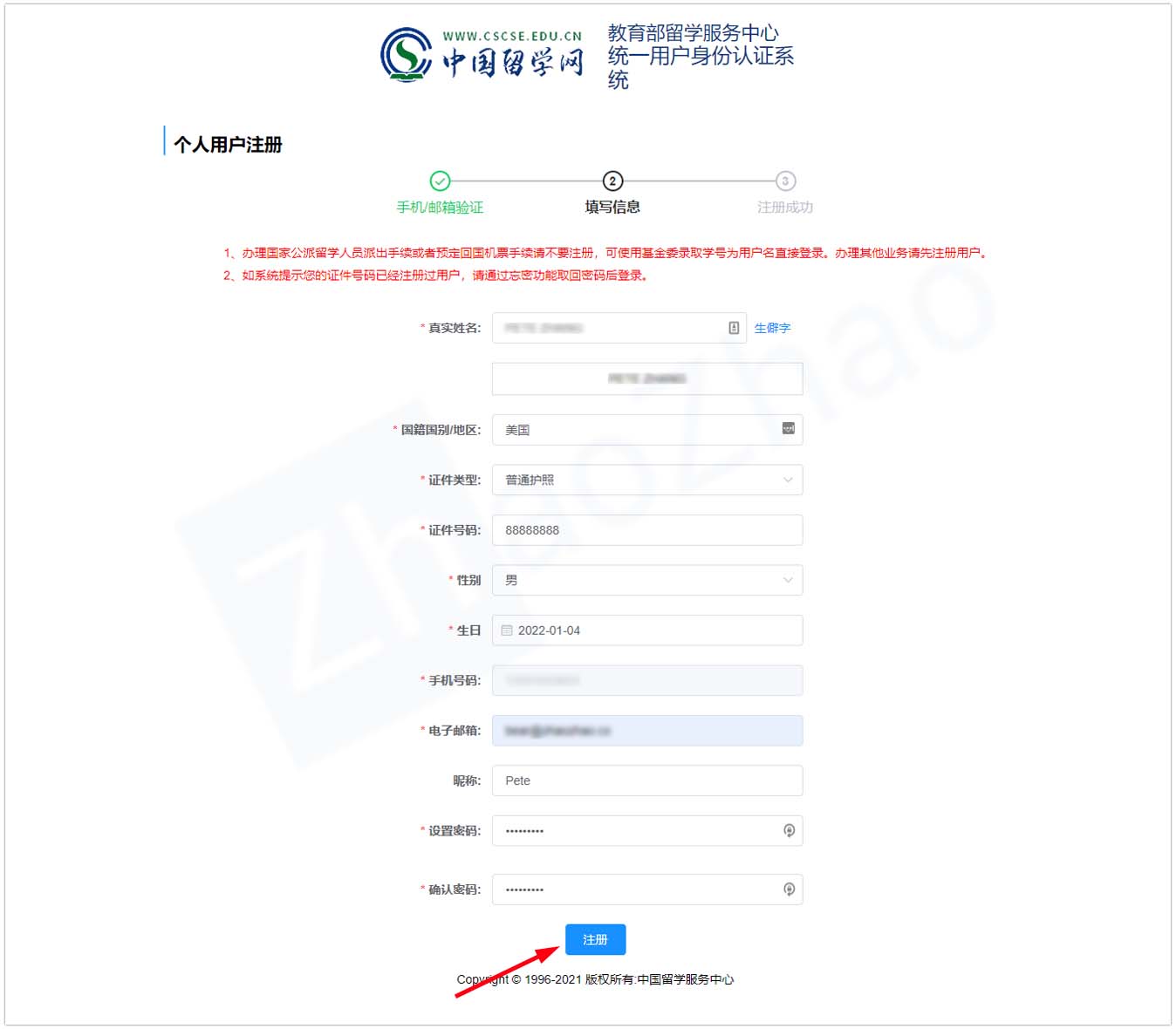 5. The following page will appear if your registration has been successful.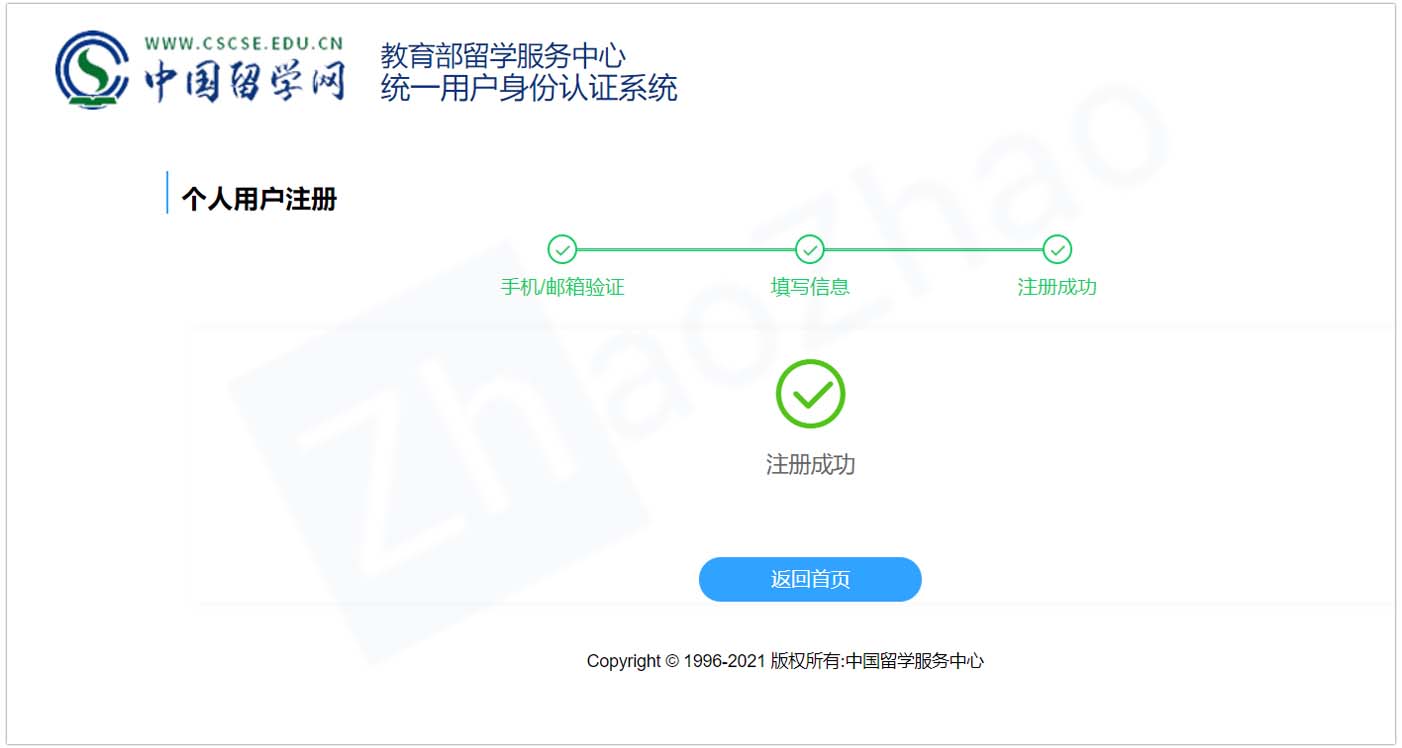 Submit Your Application for Degree Verification
1. On your internet browser, go to the homepage of the CSCSE website and click 登录.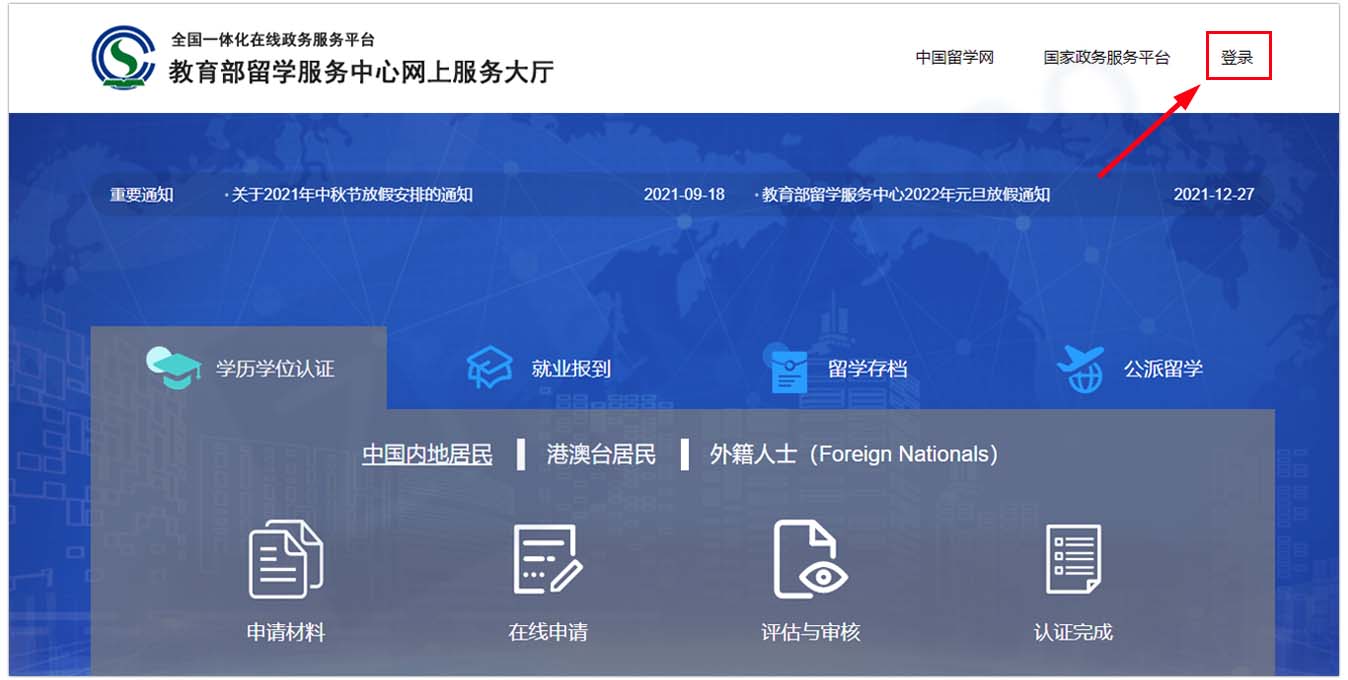 2. Enter your username and password. Complete the verification slider. Click 登录. For foreign nationals, the username is your passport number.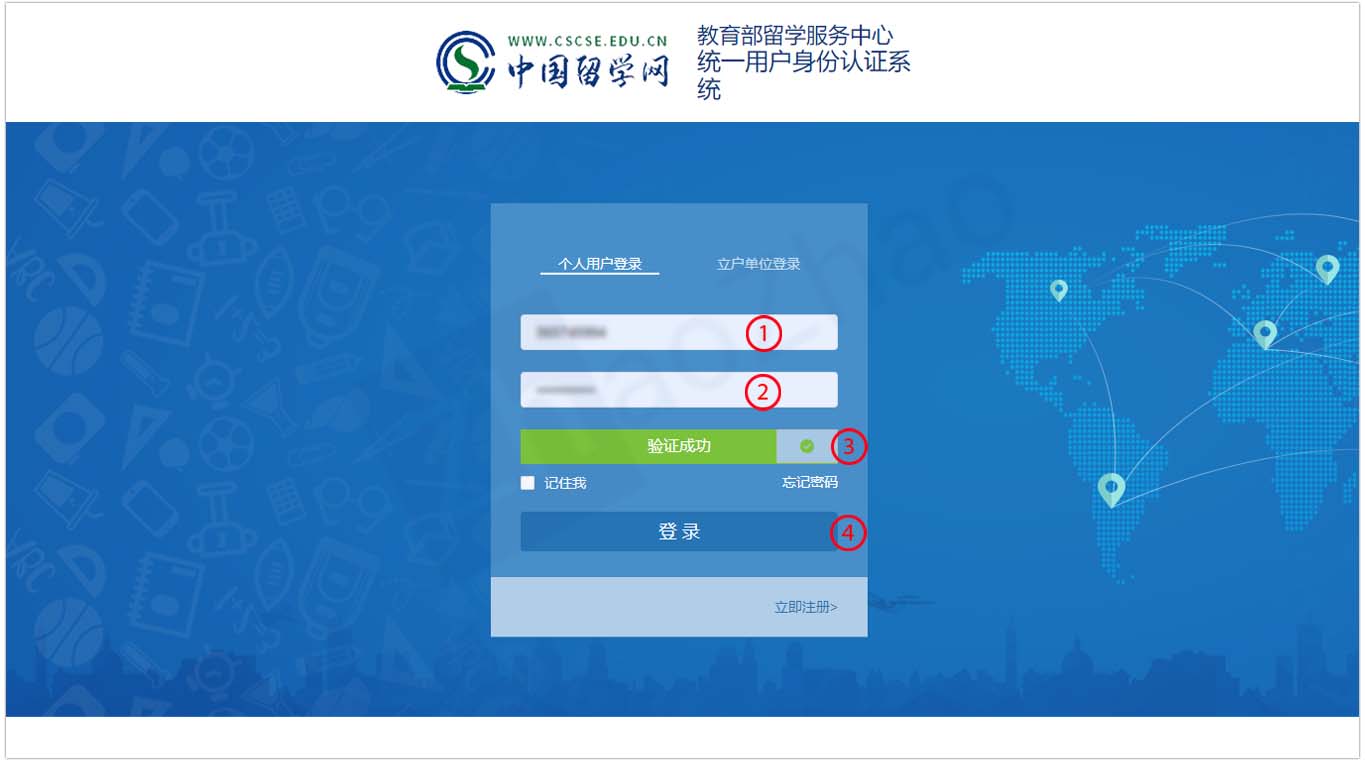 3. You will see the homepage of CSCSE website if the login is successful. Click 办理认证申请.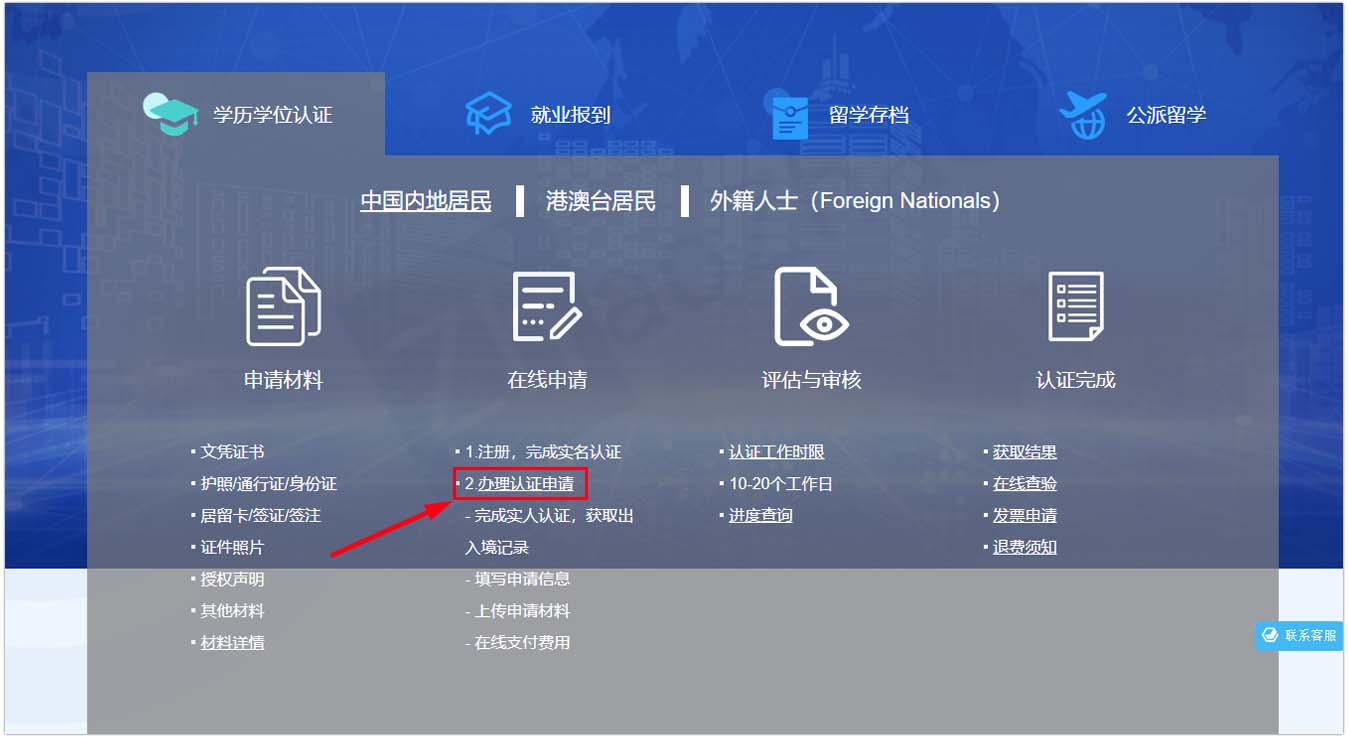 4. Click 增添认证办理申请.

5. Click 我接受以上协议,继续申请. (For Chinese users, there will be an additional step between Step 5 and 6. The additional step requires you to go through the procedures for real-name authentication. This article does not cover the additional step.)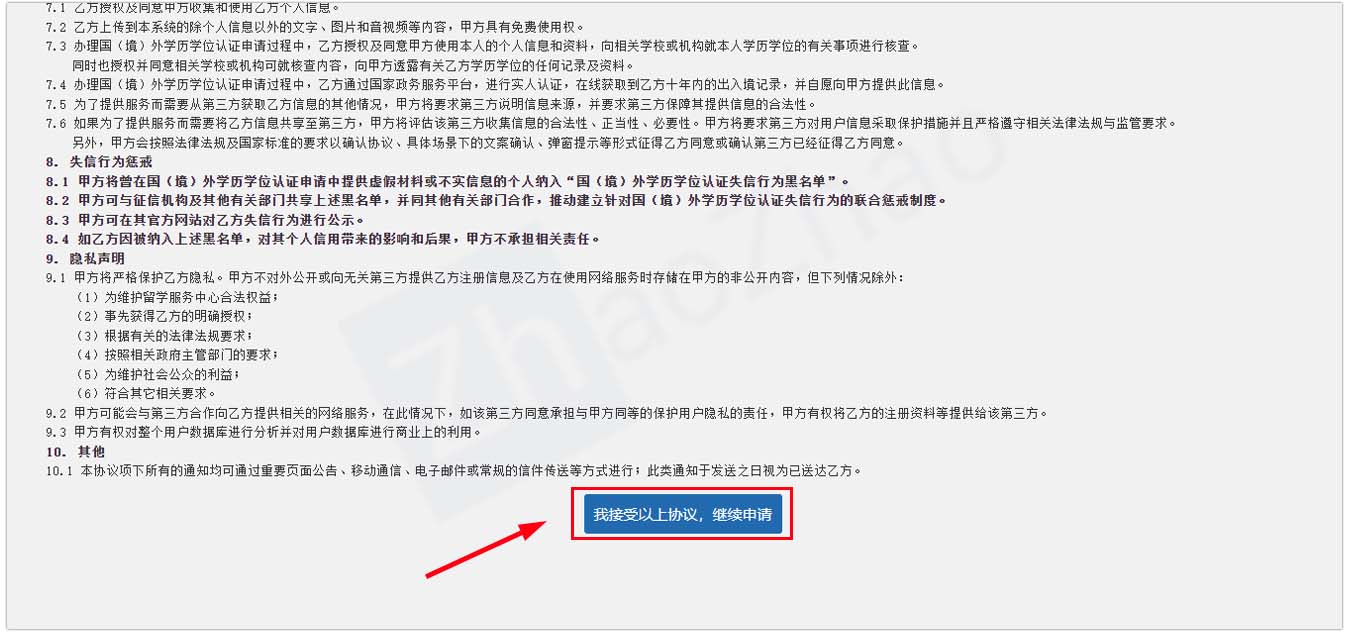 6. Review your personal information and click 下一步.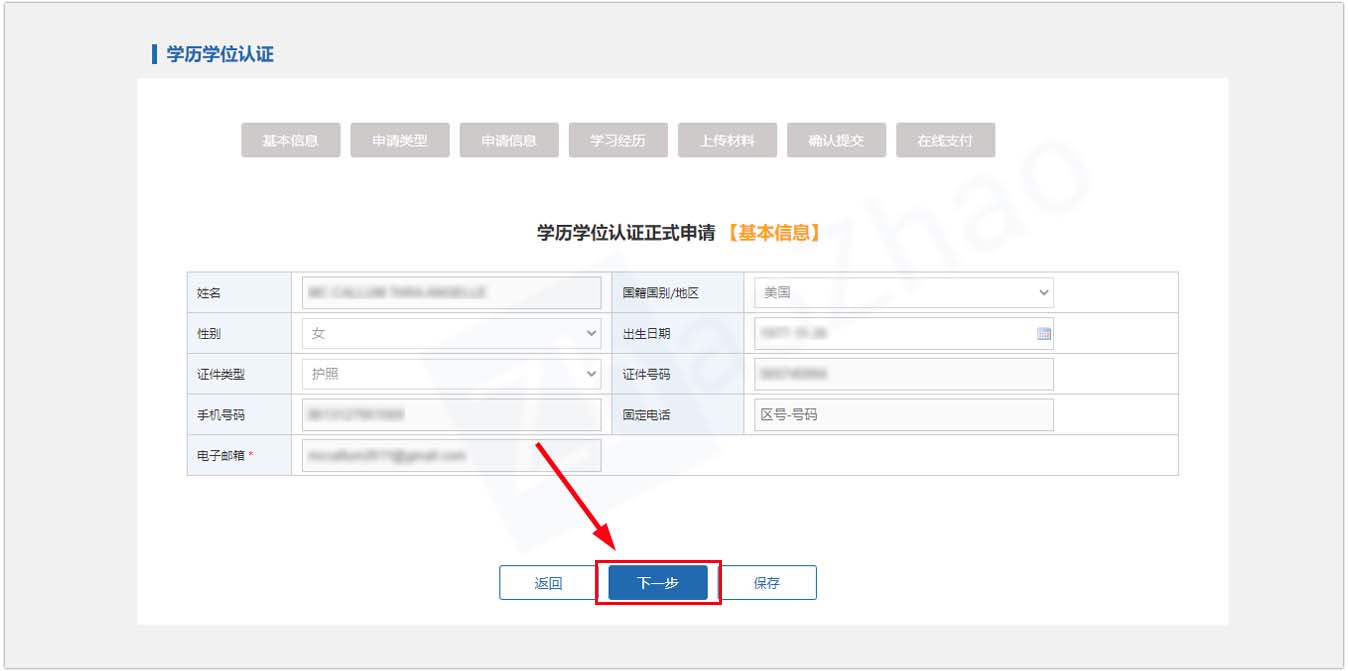 7. Select 国(境)外学历学位认证 and click 下一步.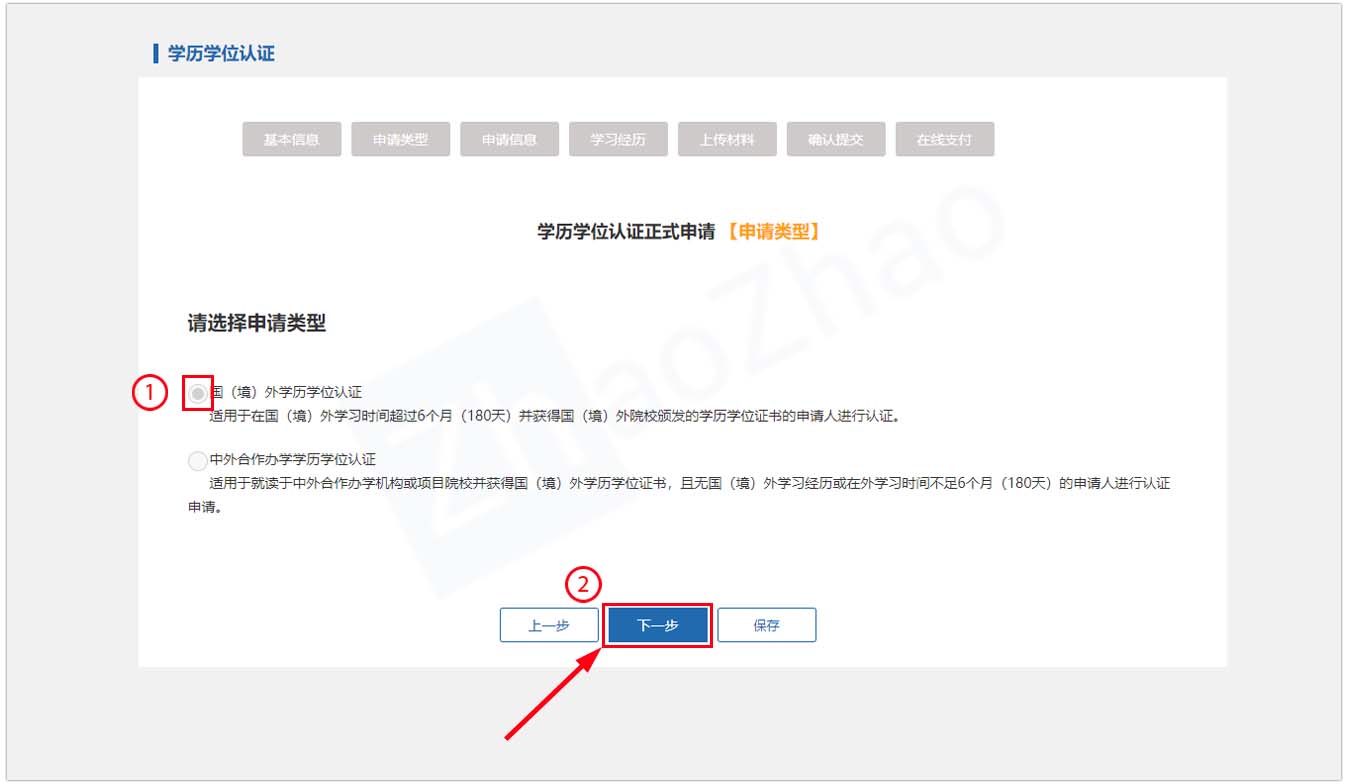 8. Fill in the information about the degree that needs to be verified and click 下一步.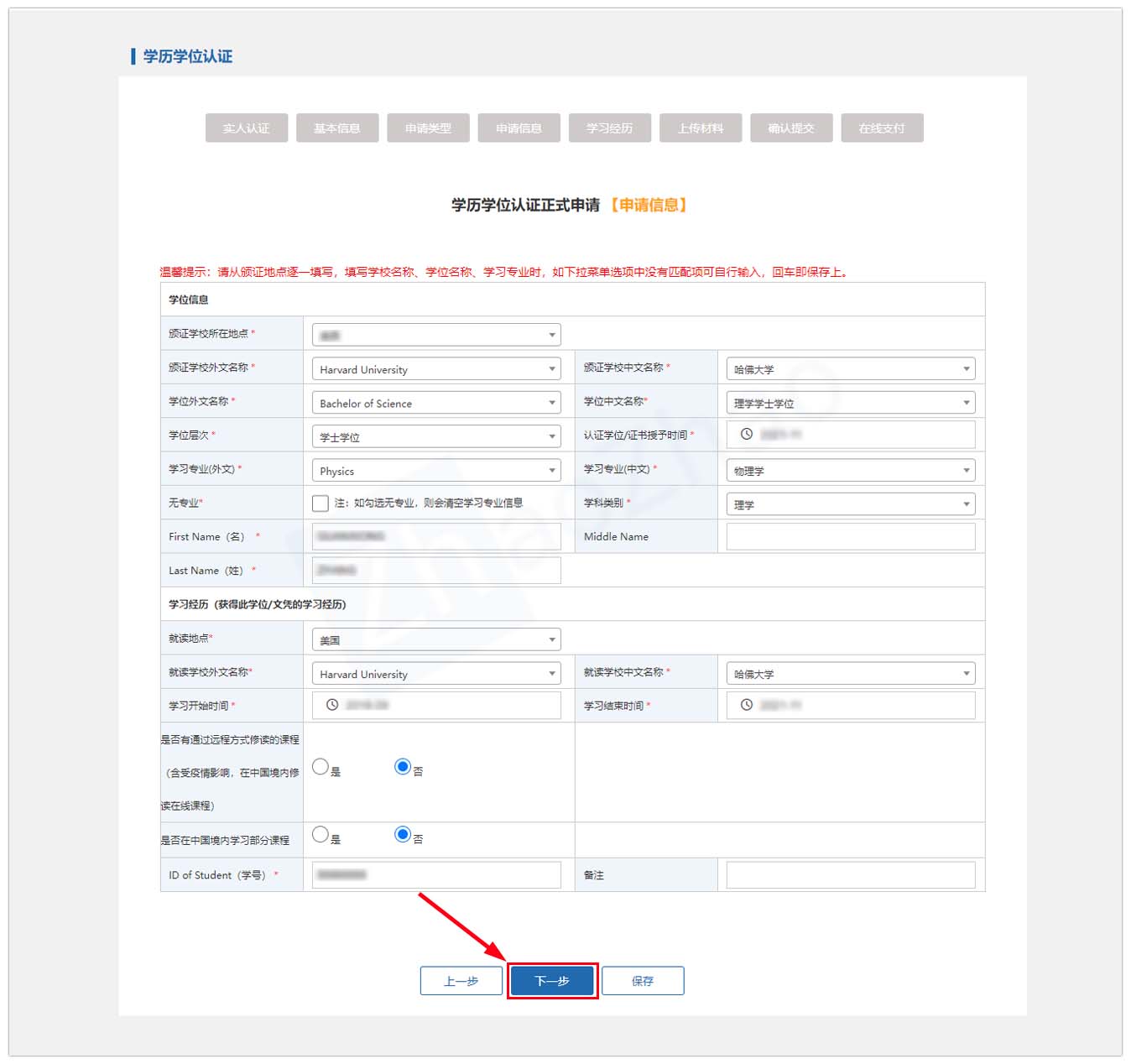 9. Add information about your other educational background. At least one more school you went to since high school. Then, click 下一步.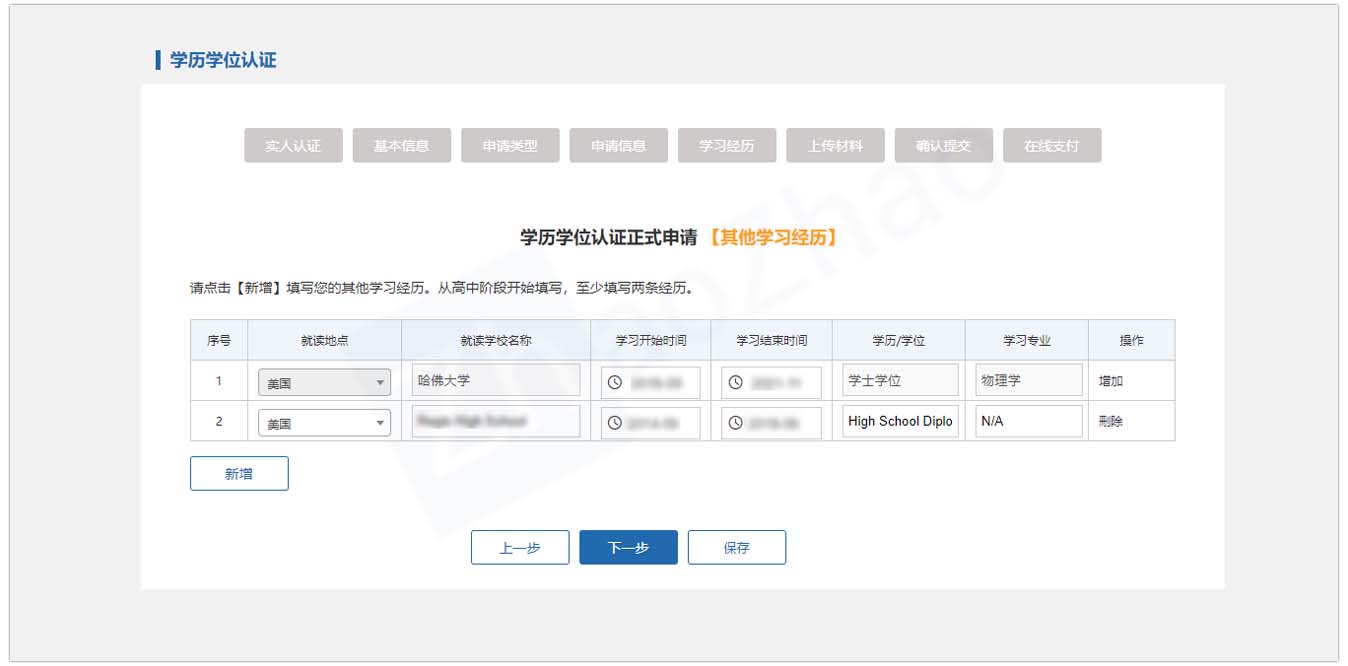 10. Follow the instructions to upload your documents and click 下一步.

11. Review your information and click 提交.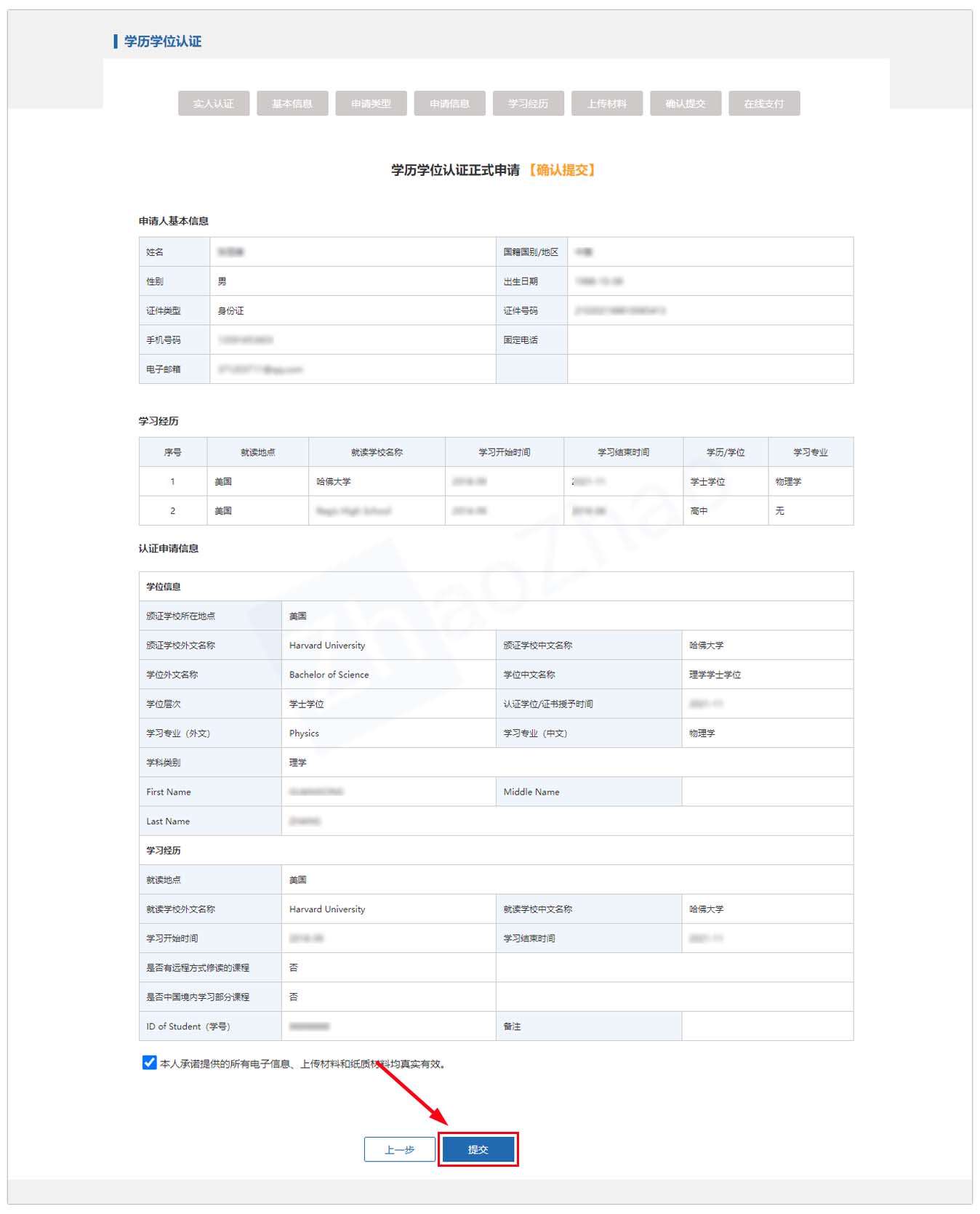 12. Confirm the amount of payment and click 支付.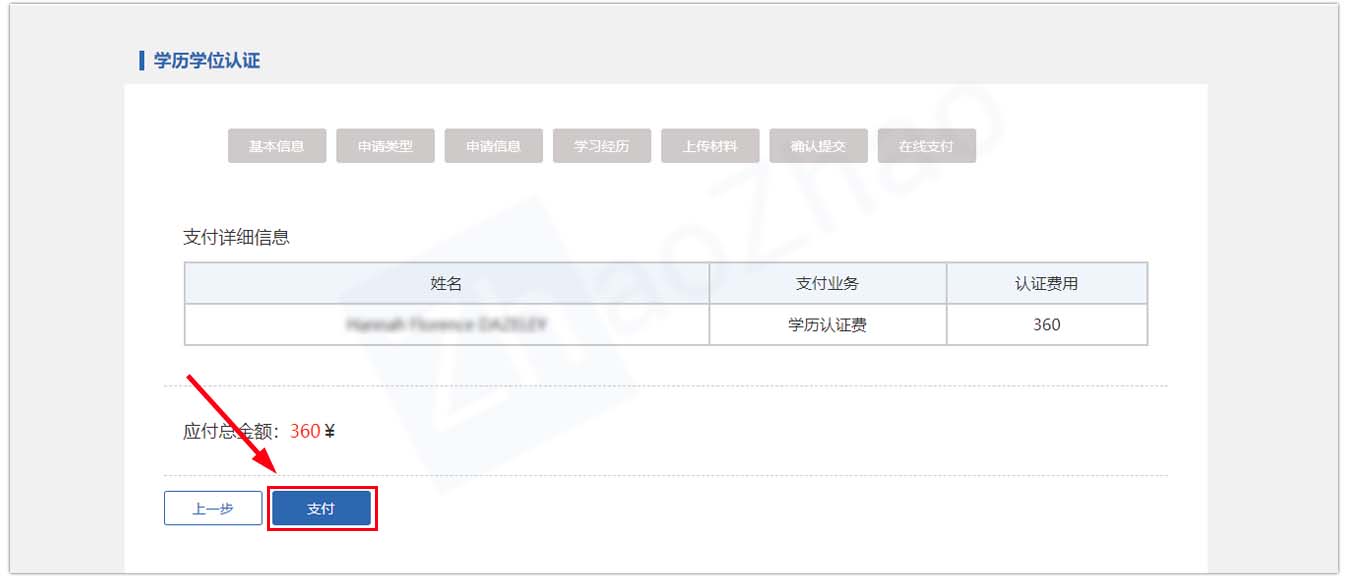 13. Use WeChat or Alipay to scan the QR code and make a payment.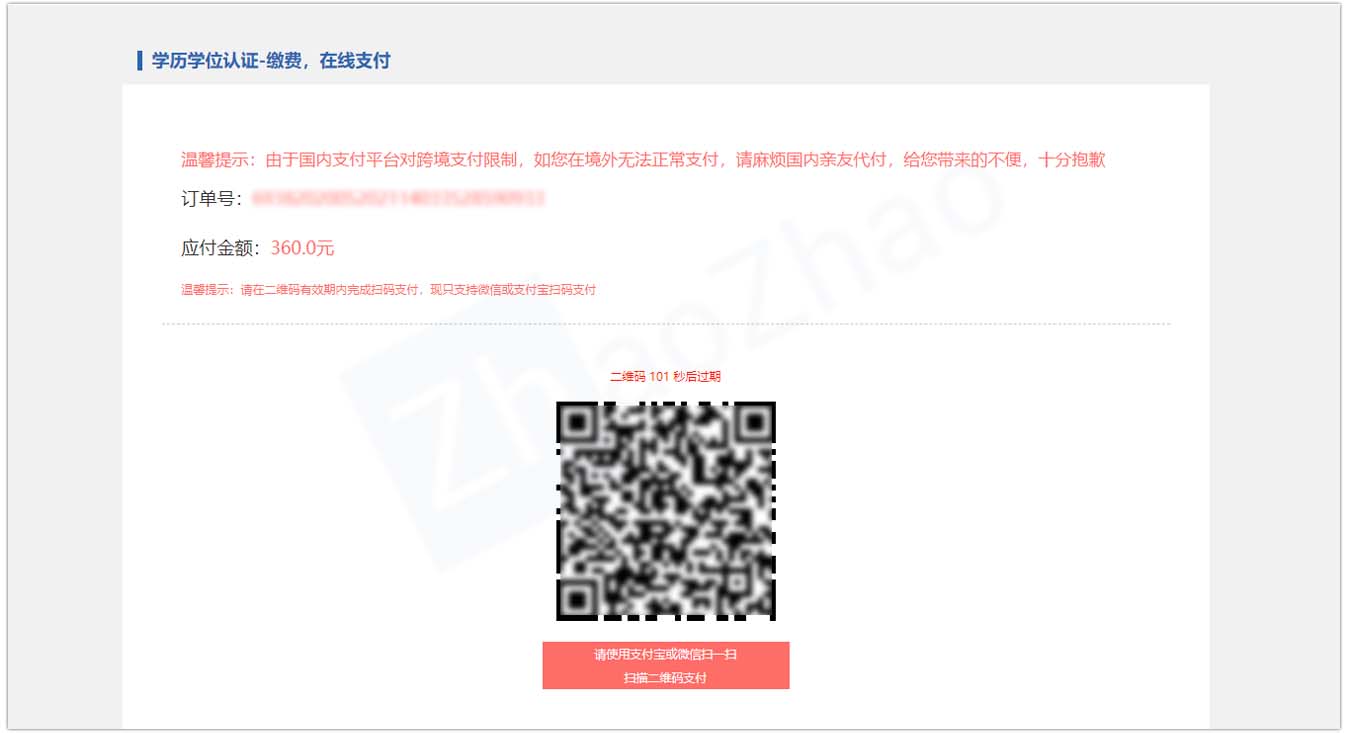 The submission of your application is completed after the payment is successful. You should receive both email and text message notifications sent by CSCSE confirming that the application is being processed. Typically, it takes CSCSE about 10 to 15 days to issue the verification certificate. The certificate is a digital document. No paper certificate can be provided. Below is a sample CSCSE degree verification certificate.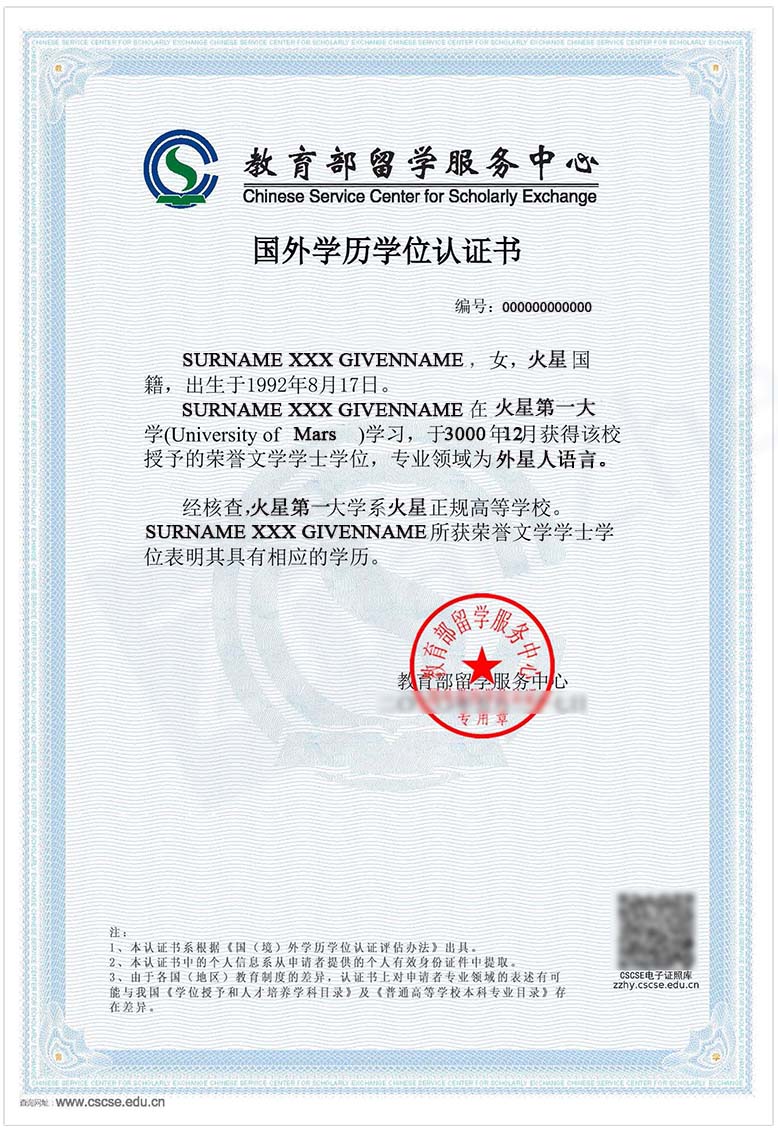 Not every international degree can be verified by CSCSE. Two common reasons for failure are (1) the degree is obtained through an online program without attending classes in person and (2) CSCSE fails to get a response by email from the university that issues the degree. If your application is rejected, CSCSE will issue a notification stating the reasons (see below a sample).
Conclusion
Thanks for taking the time to read this article. If you find any errors or have any questions, please feel free to contact us.