This blog will show you how to apply for a CSSD verification report for your China graduation certificate. The verification report is officially titled Online Verification Report of Higher Education Qualification Certificate. Note that China higher education awards 2 types of credentials: degree certificates and graduation certificates. We also have a guide on How to Get CSSD Verification Report for Your China Degree Certificate.
Center for Student Services and Development (CSSD), an institution under China's Ministry of Education (MOE), is responsible for issuing verification reports for degree certificates, graduation certificates and transcripts issued by all China universities. CSSD receives verification applications through China Higher Education Student Information (CHSI) which is a website owned by CSSD.
STEP 1 CREATE A CHSI ACCOUNT
1. On your internet browser, go to https://www.chsi.com.cn/. Click 学信档案 and then click 注册学信网账号.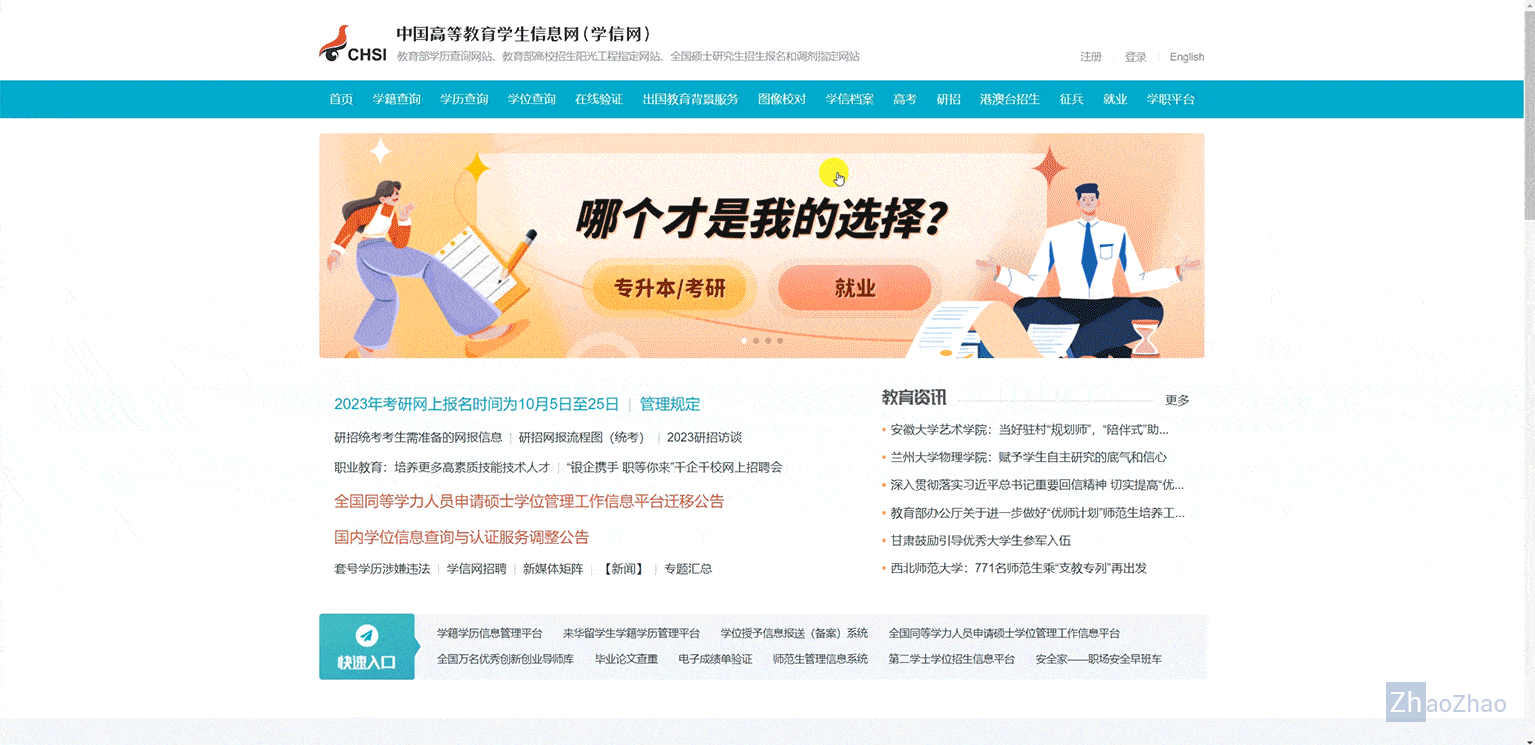 2. Fill in the registration form and Click 立即注册.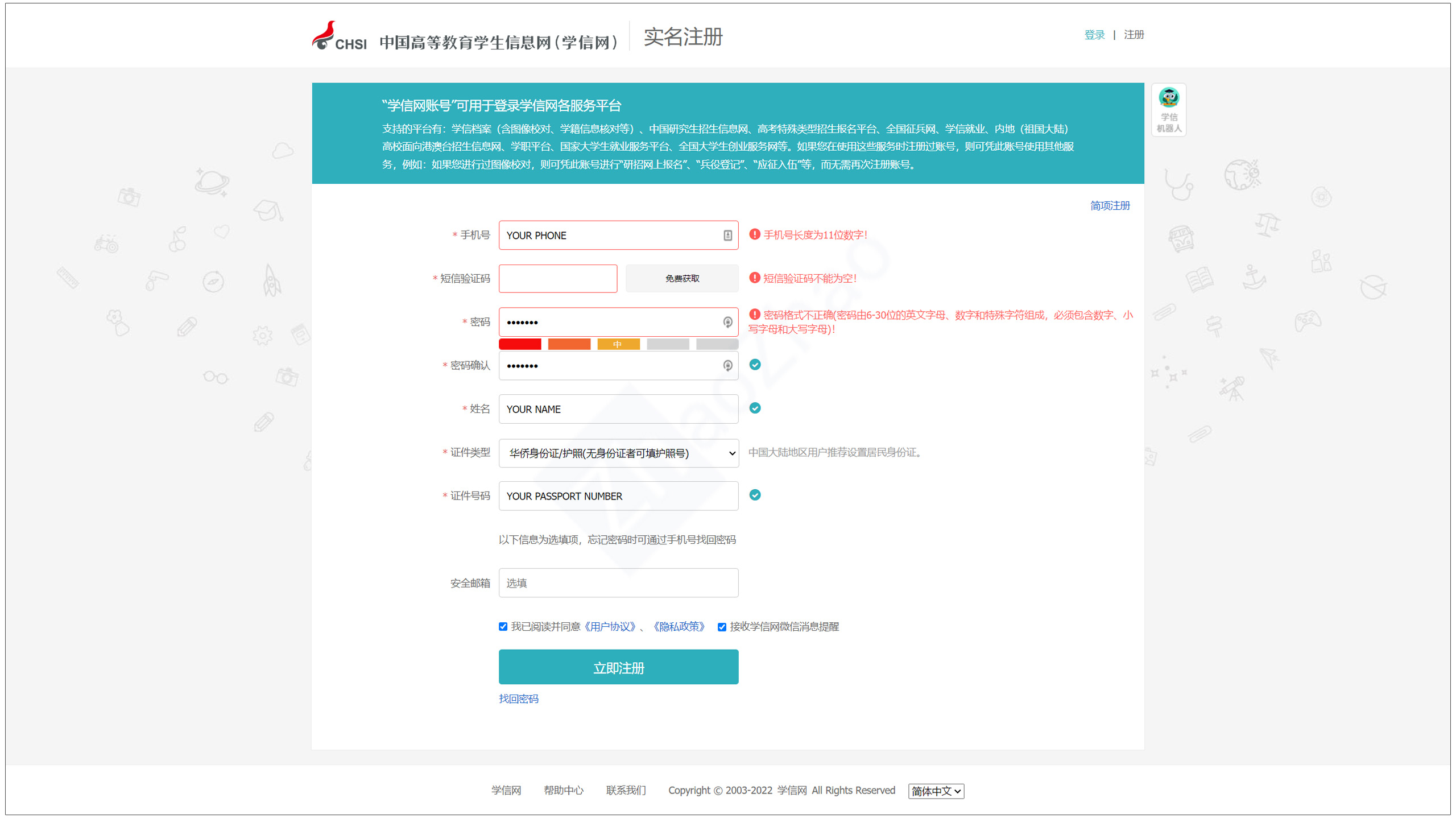 3. For the first time login, you will be prompted to verify your identity through either CHSI APP or human customer assistance. After the identity verification is completed, you will be able to log into your new CHSI account.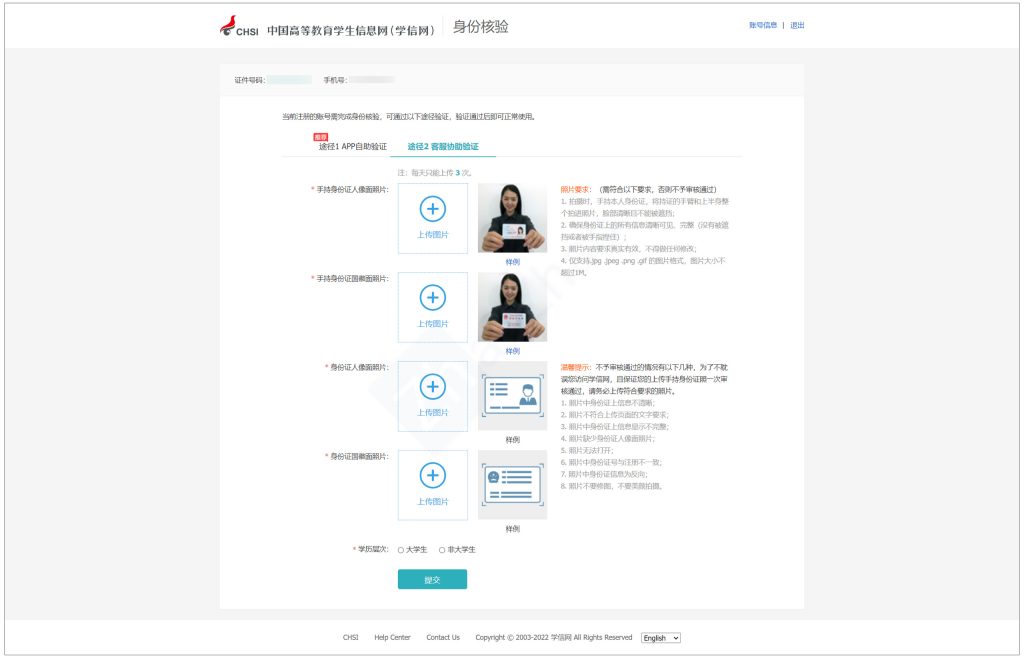 STEP 2 REQUEST CSSD VERIFICATION REPORT FOR GRADUATION CERTIFICATE
1. Go to https://www.chsi.com.cn/. Click 学信档案 and then click 登录学信档案. Enter your login credentials and click 登录.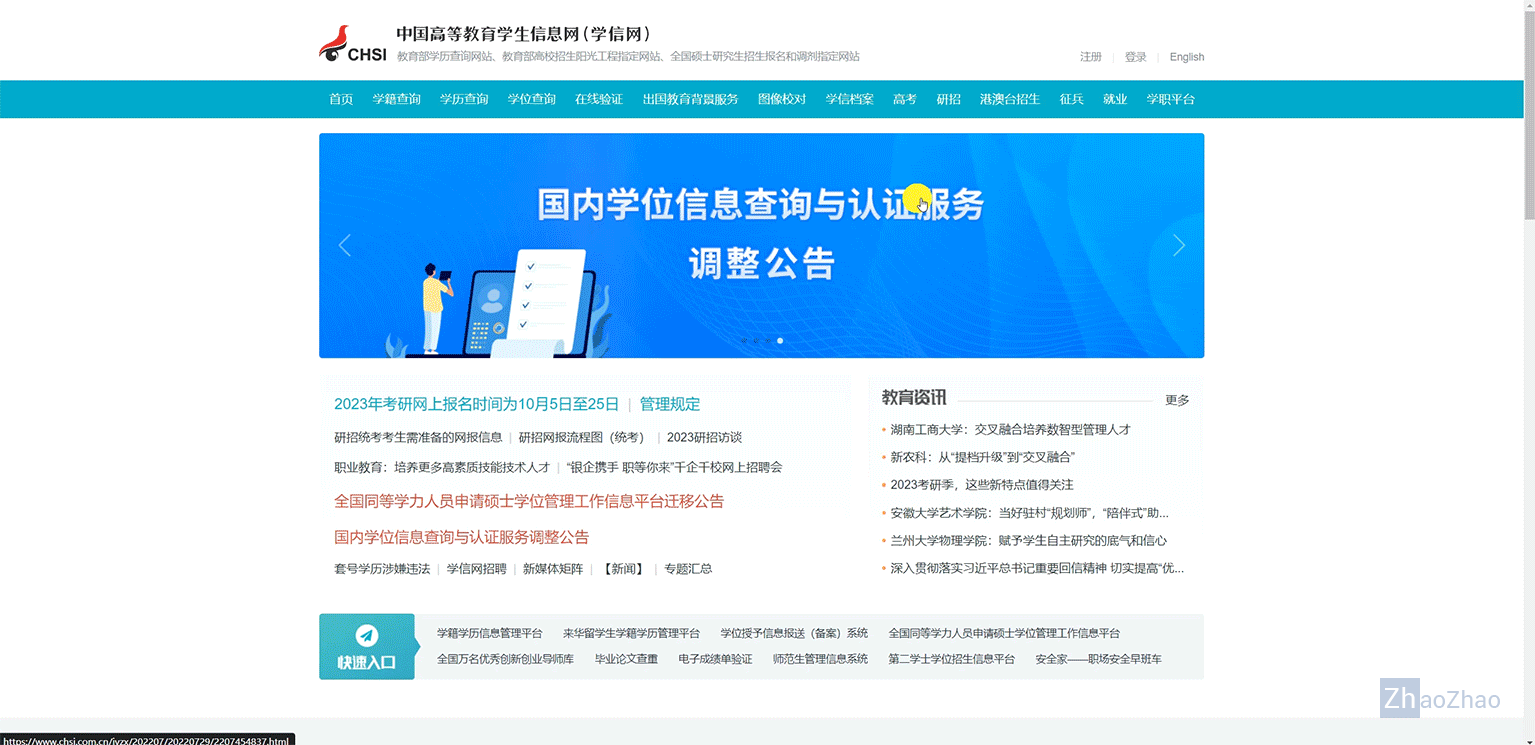 2. Hover your cursor over 在线验证报告 and click 高等学历 in the dropdown menu.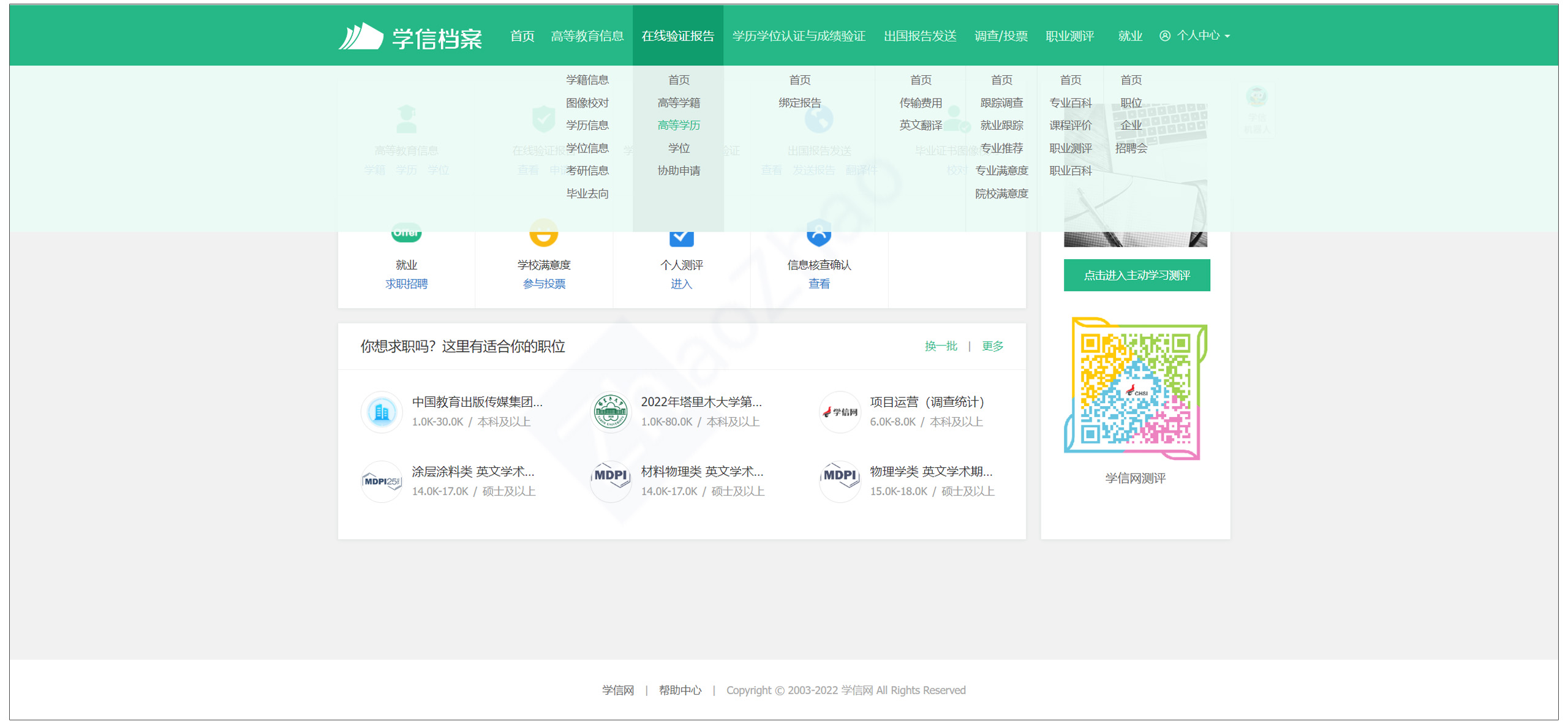 3. A first-time applicant may need to complete an identity verification by facial recognition in the CHSI App or entering the name of the higher education institution where you studied.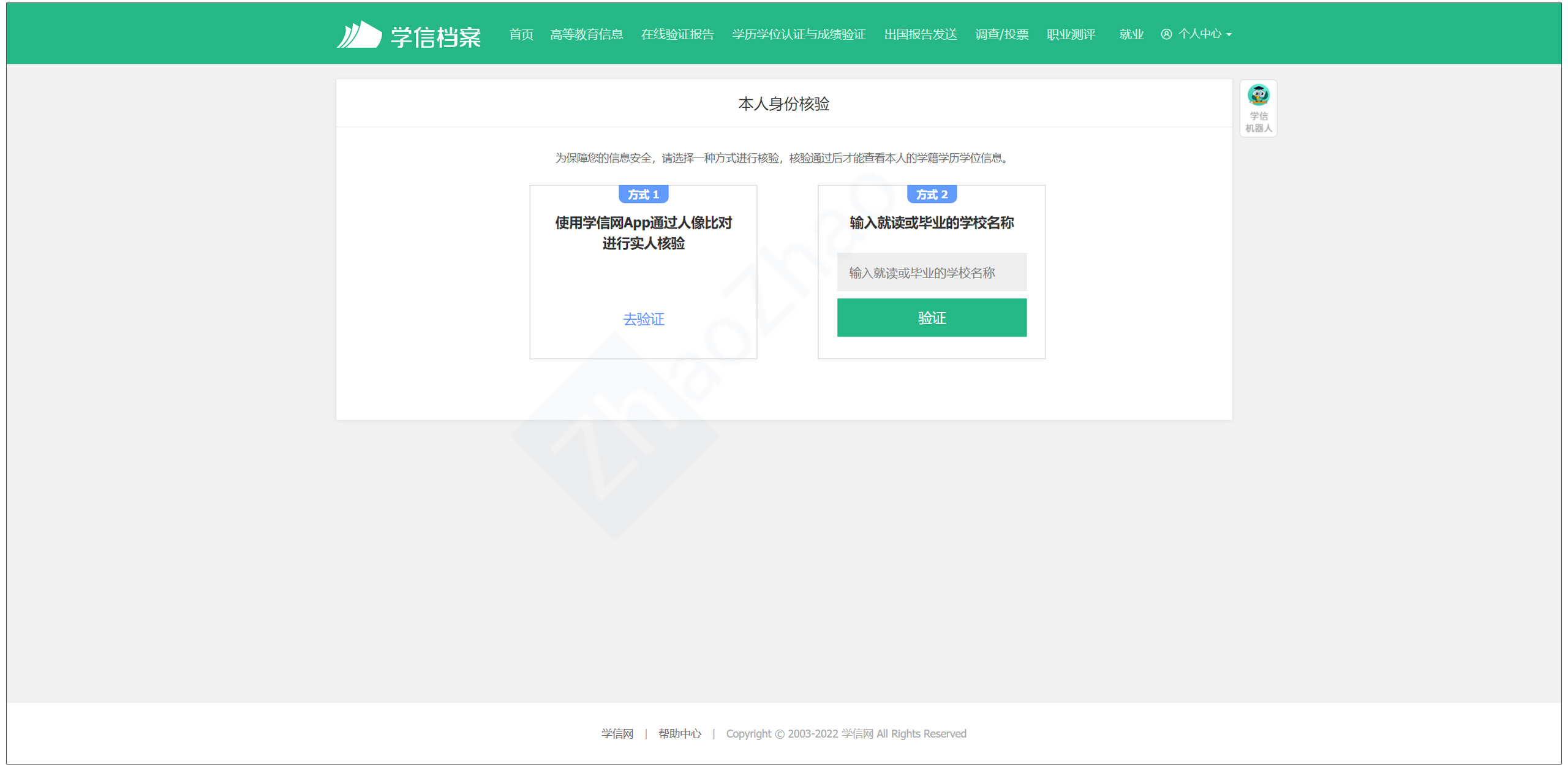 4. If the identity verification is successful, you will see the below screen. Click 申请 to continue.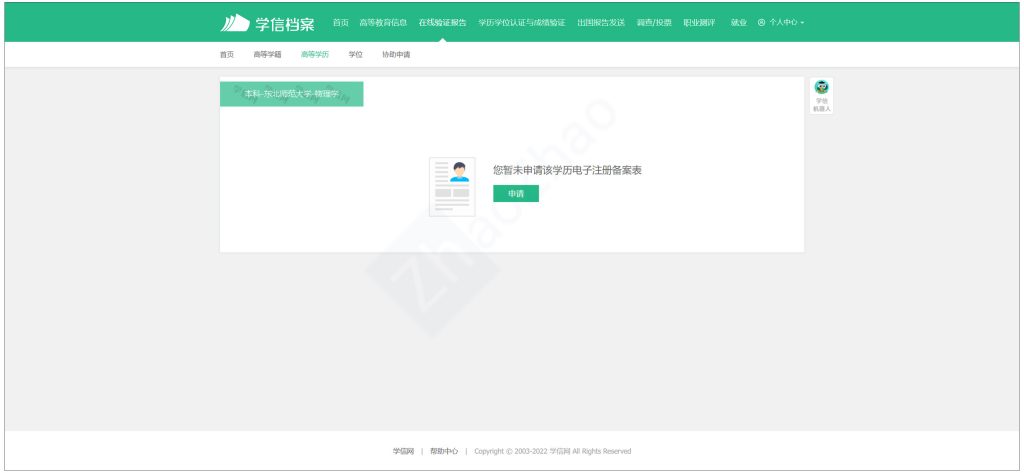 5. Set the period of validity of the verification report and click 申请.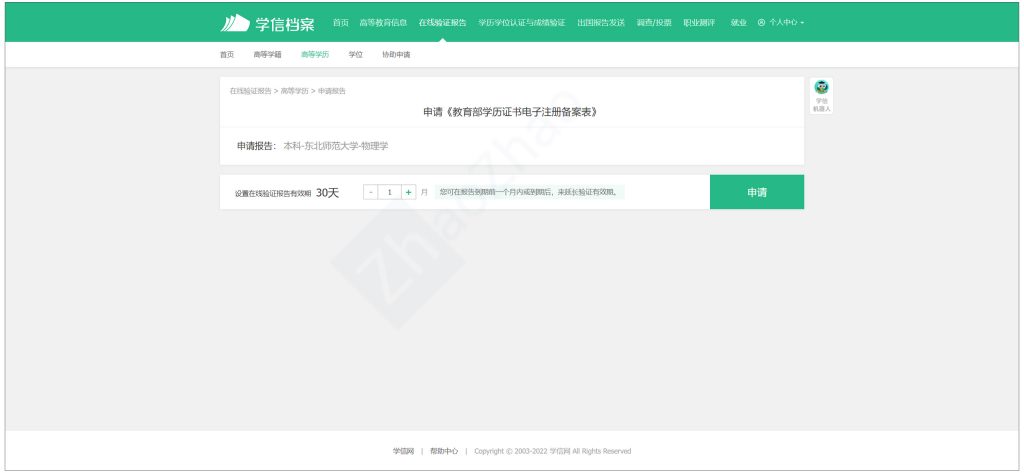 6. Click 查看.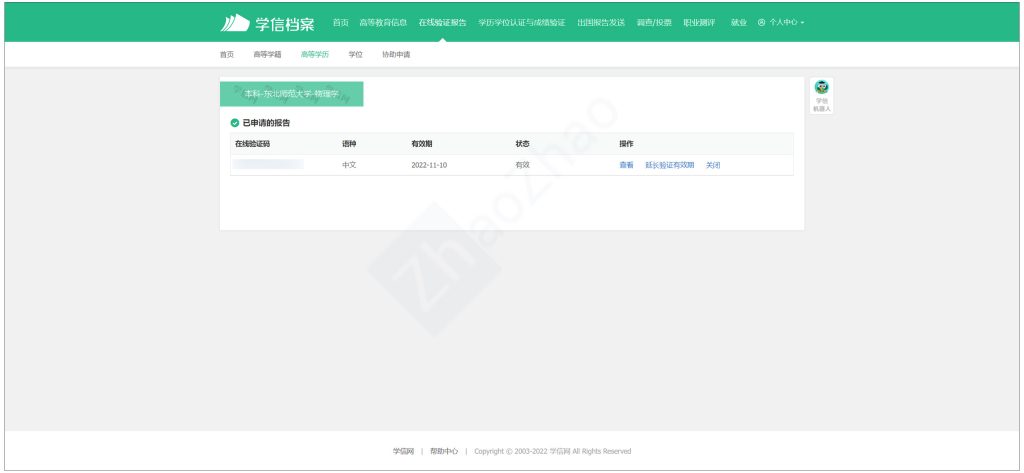 7. Review your CSSD verification report for your graduation certificate. You can also download a digital copy in PDF format by clicking on the download icon at the upper right corner. This is the end.